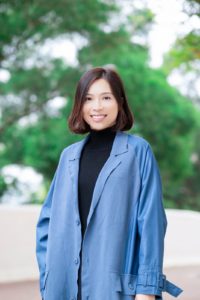 I am Ms. Tsui Hiu Lai, the senior teacher. Peace Evangelical Centre Kindergarten is a preschool with God's delight. I am grateful that God has led me to serve here. I love children very much. I like interacting with them and watch them grow through each of their growing stage. Each child is unique, precious and loved by God. Therefore, I wish to nurture them well in the kindergarten, like plants that grow in good soil. I do my best to discover their talents, specialty, and gifts so as to develop their strengths. Most importantly, I wish to help them build up good character. They think and act like Christ Jesus, and endear themselves to God and people around. In the future, I wish they can devote themselves in helping others, be bright and shine.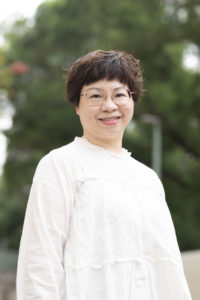 I am Ms. Lung Siu Har. I believe that each child is unique and loved by God. They have different character traits and talents. As a teacher, I wish to interact with kids more than just to inculcate them with knowledge. I want them to experience "being loved" and learn how "to love" God and others. They can enjoy and go through a joyful and wonderful childhood together.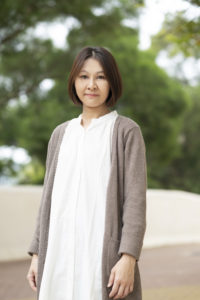 I am Ms. Au Wai Suet. As a kindergarten teacher, I take up the responsibility of developing children's mindsets and nurture them to be caring and independent children. Therefore, I always remain open-minded to children's needs, and provide appropriate and timely guidance to their individual development. I wish their learning capabilities can be enhanced during their self-learning process.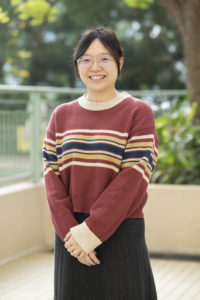 I am Ms. Chan Yick Ling. I grasp the importance of being a teacher is to provide an adequate and supportive learning environment to kids, to provide guidance when they are in need, to observe their needs and conditions in time. I enjoy spending time with kids, because I can witness their improvements and growth day by day. In addition, through kids' daily interaction, I can see how naive they are.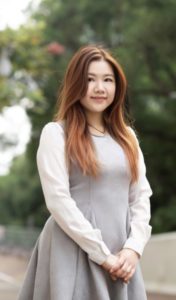 I am Ms. Fong Kit Yiu. I believe that when we treasure kids' values, honor their choices, allow them to learn with their own paces, their strengths and plasticity can be much beyond our imagination and expectation. Over the years of my teaching journey, I deeply understand that education is not merely to teach what we think is good to kids but more importantly teachers have to observe and respond to their real needs. Teachers also need to grow and learn and improve. We learn from the experience of predecessors, and modify and enhance their ways of inculcation to benefit our kids.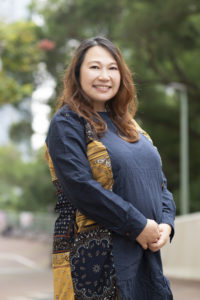 I am Ms. Ma Lai On. In my personal growing process, I met different kinds of teachers; they had inspired and shaped me to become a good teacher. In my past teaching journey, I learnt that it was necessary to keep ourselves updated at all times, so as to tailor the curriculum content to make them suitable for each child in the class. We should discover the strengths of each child and assist them in how to face difficulties. More importantly, we should nurture our children to love God and others purely as how they love themselves. When getting along with children, they always remind me to hold my pure aspirations while being a teacher.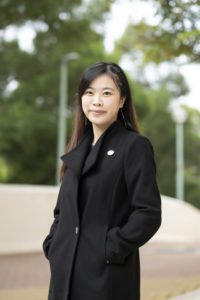 I am Ms. Yick Tsz Wai. Being a kindergarten teacher, I wish to help children grow in a healthy and happy environment. However, I have gradually discovered that some daily life skills that children learn in kindergarten may seem simple, but in fact have far-reaching effects in the rest of their lives. These basic things can train children to develop a sense of order, to think independently, and to focus on their tasks. Therefore, I devote myself to help children lay a solid foundation on some basic items, as these have long-term effects upon their growth.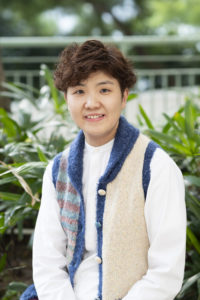 I am Ms. Lau Sau Yin. In responding to God's leading, I have the opportunity to become a kindergarten teacher. While getting along with children every day, their frankness, enthusiasm and purity make me feel joyful and challenging myself. Therefore, I commit myself very much to this role. Teachers are destined to help children grow. I hope to experience and grow together with children and lead them to know about God at their early ages. When facing various difficulties and challenges, besides relying on our Heavenly Father and praying together, they have ample grace, strength and wisdom to walk on the right path in life.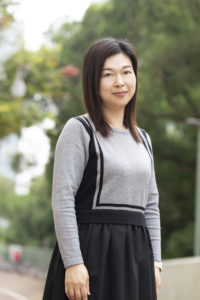 I am Ms. Lam So Man. When I first became a kindergarten teacher, my desire was to meet many innocent, energetic and lovely children every day. Such a beautiful thing it is. As time flies, I love this profession more and more. I have a lot of self-improvement. It is really amazing and happy that I can also do what I love to do. When I started to serve in Peace Evangelical Centre Kindergarten, I had the opportunity to get in touch with Montessori education. I fully concur with what Montessori advocates, "Children are the leaders of learning, and the role of teachers is to help children develop their potential and lay the foundation for future success."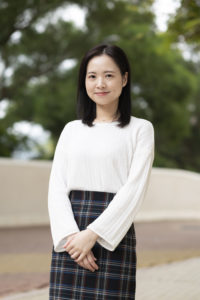 I am Ms. Yeung Lau Ching. I deem both character building and personality development of children are crucial in their growth. A healthy and positive personality is the basis for children to absorb external knowledge and to develop their potentialities. I agree very much with the Bible-based curriculum implemented by Peace Evangelical Centre Kindergarten. It is a kind of life education that cultivates children's good character. This certainly benefits them for life. "Love for children" is the reason why I entered the profession of early childhood education. Because of "love", I am willing to spend time and mind on children. I find that inculcation of children makes me a maturer and experienced teacher, and their healthy spiritual growth is the greatest reward for my teaching calling and is the source of my joy.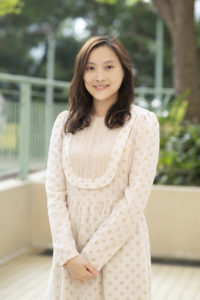 I am Ms. Ng Man Sum. Years ago, I hoped to do something meaningful in life, and evangelism was also my goal. Therefore, I left my previous job and embarked on the path of being a teacher. After years of teaching, children have become my motivation of continuing to be a teacher. Their sincerity and love keep me going and not giving up my profession. Every year I bid farewell to graduates and I do miss them a lot. As a teacher, children having great achievements are not my major expectation and concern. Yet, their adequate growth in character and spiritual life are my utmost concerns. I hope children can endear both God and people around.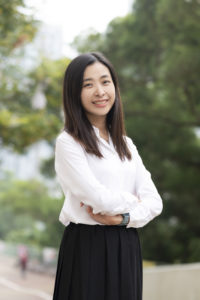 I am Ms. Kwok Tsz Ling. It was my childhood dream to become a teacher. In answering to God's calling, I chose Early Childhood Education as my subject to study in the university. After my graduation, I started my profession as a kindergarten teacher. To me, children need to be taught and protected. Each of them is precious and unique, so I need to inculcate them in different ways. Updating my teaching methods and sharing with other experienced fellow teachers are the ways to enhance my teaching efficacy and efficiency. In result, I can become a maturer and experienced kindergarten teacher that benefits my students.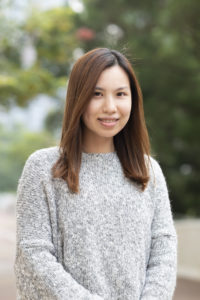 I am Ms. Yu Kam Yung. In the process of educating children, I realize that the role of a teacher is to accompany, guide and teach. Teachers accompany children to build self-confidence, independence, and creativity in the process of growing up. We guide children to learn knowledge, skills, and attitudes toward life. I hope to nurture children's life in the image of our Heavenly Father and also teach them about the love and good character of Christ.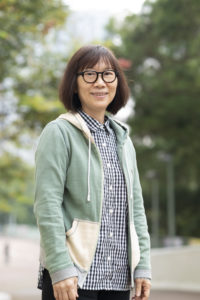 I am Miss Man, an English teacher. I served as an English teacher after I had participated in the SCOLAR Quality English Language Education at Pre-primary Level Project. In my experience, children can learn English through different meaningful and purposeful activities like games.  In fact, immersing those activities in teaching listening and speaking, children are more sensitive to the language. It then can raise their motivation and interest in the language.  Besides, children can also learn English in the surrounding environment. Through seeing, touching and doing things, they get inspired to learn the language. In this way, learning English is no longer difficult for children but fun, pleasure and enjoyment.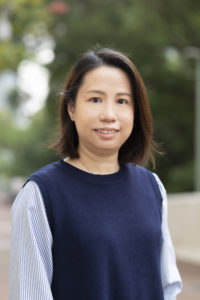 I am Ms. Chan Mei Yuk. I deem that it is very important to build and shape children's character for the rest of their lives at their early ages. Being a teacher at Peace Evangelical Centre Kindergarten, I have new experience in children character development. What children learn in kindergarten has a profound impact on them, such as learning self-care, concentration, quietness, and daily life skills. In group work, learning to love and protect themselves and others as well as the environment may seem simple but they are very important in shaping their character.