We always care about family education because God has endowed the responsibility of raising and educating children to all parents. We are to uphold the values of Christian education and proactively communicate with the parents. In 1999, the first parent support meeting was held in a Church at Wai Wah Centre. We have organized different meetings and gatherings to respond to parents' needs. The topics include exchanging opinions of taking care of children, sharing of cooking experiences, getting along between husband and wife, ways of communicating with children…etc. In the school year of 2004-2005, we established the Family Ministry. We have cooperated with the Shatin Peace Evangelical Centre Committee to come up with meetings and talks that let parents share their happiness or worries when raising their kids. Starting from 2007 – 2008, we have added a church gathering on Saturday evenings to make it more convenient for working parents to attend it.
In 2015 – 2016, Shatin Peace Evangelical Centre set up an outreach division and hired a full-time Chaplain to launch a series of new school-church ministries. We aim to further optimize the work in The Family Ministry and let children and their parents both receive a wholesome and adequate growth and nurturing in life.
Shatin Peace Evangelical Centre and the Kindergarten collaboration
School-based Chaplain

Parents Gathering and Bible Study Class

Women's Praise Dance

Weekend Parents' Class
Words from the Chaplain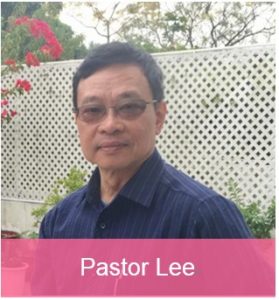 There is a Chinese saying that "The age of 3 decides the age of 80" and "It takes 10 years to learn to be a good man but it merely takes 3 days to become a bad man". In fact, traditional Chinese paid no less attention to early childhood education than Western countries in the past. It just lacked some systemic and well-knit researches. When it comes to the theoretical aspect, Western countries have sometimes overdone in their education model. They focus more on individual freedom. In public schools, religious gatherings are forbidden and the subject of Bible is cancelled. They even do not have separate washrooms for boys and girls, for they think that genders can be converted according to an individual's will.
The education objective of Peace Evangelical Centre Kindergarten is based on the Bible. We guide our children to let them know that God is the Creator of all human beings and things. We also teach them to be obedient, kind, respectful and grateful to God and others. We are sure that they will grow healthily and their potential and creativity will apparently be unleashed. This is because we were created in the image of our Lord and all He created should deem excellent.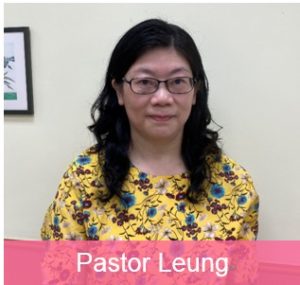 All parents should love their children. Parents take care of their toddles should be very meticulous in every possible way every day and night, and making sacrifices. Sacrifice for "spiritual", "time", "stamina", "money", "sociality" and "entertainment". All of the above sacrifices are inevitably experienced by parents of toddles. I hope that parents sacrifice your enjoyment, on the other hand you can also enjoy your sacrifice. When you find that your children grow up healthily day by day and return to you with a sweet smile, an aversion to caress, and childish innocence, that is the most satisfying moment for parents.

The foundation of Christian education focuses on character education. With a good moral foundation, we know how to use it correctly. Only by establishing healthy values and having a healthy foundation, then we can have healthy development. We focus on planting the truth in the hearts of children, so that children can build a good character foundation from childhood, experience the love of Heavenly Father when they grow up. Become pure and upright social pillars in the future. Parents extend the love of Heavenly Father and dedicate themselves like a bridge.

Preschool Social Worker Service
Supporting children with specific needs is our focus。The outcome of the school year 2012-2013 Language Support Scheme received positive feedback. As we saw that our children had improved on language learning, we continued to take part in the Scheme in the school year 2013-2014. Specialized teachers were arranged to assist those children who had specific needs on language learning to maintain the sustainability of the counselling in the campus.  The Scheme received encouraging commendation from the Education Bureau in the Quality Review.  In the school year 2014 – 2015, we hired a professional school-based social worker to let parents and children receive proper assistance and guidance.
On-site Pre-school Rehabilitation Services
In the school year 2015-2016, we participated in the 2-year "On-site Pre-school Rehabilitation Services" organized by Heep Hong Society. The Scheme sponsored by the Lotteries Fund offered free assessment to those children who had specific needs. It ensured that the children could receive training at the early stage. On top of this, it also offered seminars for teachers and parents to help them in teaching and raising children respectively.