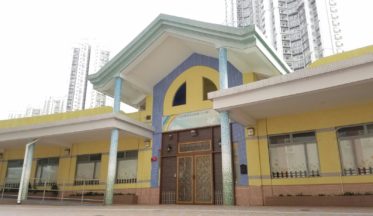 Peace Evangelical Centre Kindergarten (Tin Shui Wai) is located in Tin Ching Estate. It is established in June of 2008 with an area of around 9,000 square feet. We are glad that we have the chance to serve families in Tin Shui Wai.
Like the other three Peace Evangelical Centre Kindergartens, we adopt the model of Foundation Bible Course for Children of the University of Hawaii and the Montessori Curriculum to launch Christian values and the child-centred (i.e. follow the child) Education. Under our guidance, the character and behavior of children have improved significantly. Their interest and ability in learning have also improved. Therefore, the Peace Evangelical Centre Kindergarten has gained recognition by parents and educational professionals.
Our kindergarten attaches great importance to spiritual cultivation. We expect all the teaching staff lay strong foundation in Bible and strive for improvement. The four kindergartens have annual theme for each school year. In addition to regular morning assemblies, there are two revival meetings for spiritual life and joint-kindergarten training and staff development days in the hope of standardizing teaching quality. Through daily morning worships, individual counseling and life practice activities, we nurture children with good characters, attitudes and behaviours. We hope that children can grow happily and become mature in our kindergartens.
In terms of teaching, we hope to fulfill the aim of "nurture children and strive for excellence". We use the "Kindergarten Education Curriculum Guide" given by the Education Bureau as the blueprint of our syllabus. We design the syllabus using Montessori as the theme accompanied by basic Bible courses and music courses. Comprehensive design is adopted to help children achieve the five developmental objectives, namely "Moral Development", "Cognitive and Language Development", "Physical Development", "Affective and Social Development", and "Aesthetic Development". Not only does our teaching staff participate in basic Bible courses, courses on disciplinary codes and Montessori education, they also have peer observation and review. Our teachers actively participate in various professional training, Such as: Godly Play, Montessori education, picture book teaching, Chinese and English training provided by SCOLAR, and training of Special Education. In this way, YWCA give two different services to our kindergarten. 1. YWCA provides non-Chinese speaking children with learning support, strengthens their community integration and narrows cultural differences.  2. YWCA provides professional training for children with special needs, improves children in learning skills and social skills.
Apart from schooling, the family is also a vital education agent for children. Hence, we regard parents as an important partner for cultivating children. Through the collaboration with the church and the school-based social workers, our kindergarten offers activities and lessons like Parent Academy, Parental Talks and Parents support Groups, etc. These activities are organized for parents to understand more about their own temperament, knowledge and attitudes so as to improve their self-efficacy.  In this way, children can have a happy life with experience that suits their developmental needs. We also hope that children can cultivate their interest in learning and have good living habits. These are foundations for lifelong learning and overall development.
Based on the teaching of Jesus Christ, we inculcate our children to love God and others, to try their very best to fulfill their developmental tasks such as willing to learn, good at communicating, courageous in undertaking, brave in innovating and unleashing individual unique potential.  We will continue to uphold the values of Christian education, and build up our kindergartens that please God and welcomed by people around as it has been.